Three cheers n' then sum for Liberty Humane Society's Pit Bull-centric program, Bullies Are Deserving Dogs aka B.A.D. Dogs. The best & the brightest bully dawgs are highlighted in this enlightened program meant to give those that epitomize the breed their just reward - the home of a lifetime!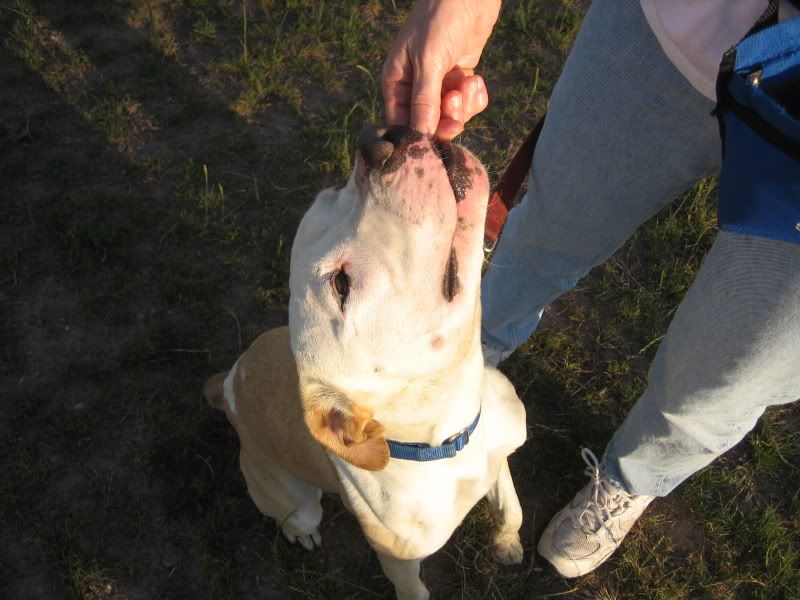 The driving force behind this program are the volunteers who are some of the most dedicated and enthusiastic any shelter could hope for. Each week, members of the B.A.D. Dog crew meet up for Pit Bull training classes conducted by Peaceable Canines, helping the star pupils hone their skills, or unearthing the shine of those as-yet-to-be-uncovered diamonds-in-the-ruff. It is an absolute joy to work with these people and chart the progress of the dogs each week.


Lots of nice Pit Bull Loves waiting for their forever homes are peaking out of their Liberty Humane kennel runs - go check 'em out! Or, if adopting a dog isn't written in your stars, please consider donating to this worthy organization, a shelter that's 'got it right' when it comes to their Pit Bulldogs.