How do I love Pit Bulls? Let me count the ways!
I love how Pit Bulls cuddle with me on cold winter nights; it doesn't even matter that they steal the covers.
I love how Pit Bulls can make me laugh even when I've had The Worst Day Known to Woman.
I love how Pit Bulls snort and chirp and purr and chortle. Better than having a canary!
I love how Pit Bulls have bionic hairs that are impervious to all methods of sweeping, cleaning, vacuuming and scrubbing of fabrics. OK, maybe I don't necessarily love the cleaning part, but I DO love silken Pit Bull fur, and the cleaning is definitely worth the aggravation just so long as I get to nuzzle a check on a soft, sleek Pit Bull forehead - every day, multiple times a day.
I love how Pit Bulls come in almost every color of the rainbow, and some pretty snazzy ones that don't!
I love how Pit Bulls insist on climbing in your lap, even when they weigh as much as a small pony, or at least feel like they weigh that much.
I love how Pit Bulls do the Happy Pit Bull Tap Dance.
I love how my Pit Bull looks at me with adoration, and I know - just KNOW - from that look that the heart of the Pit Bull is overflowing with pure love.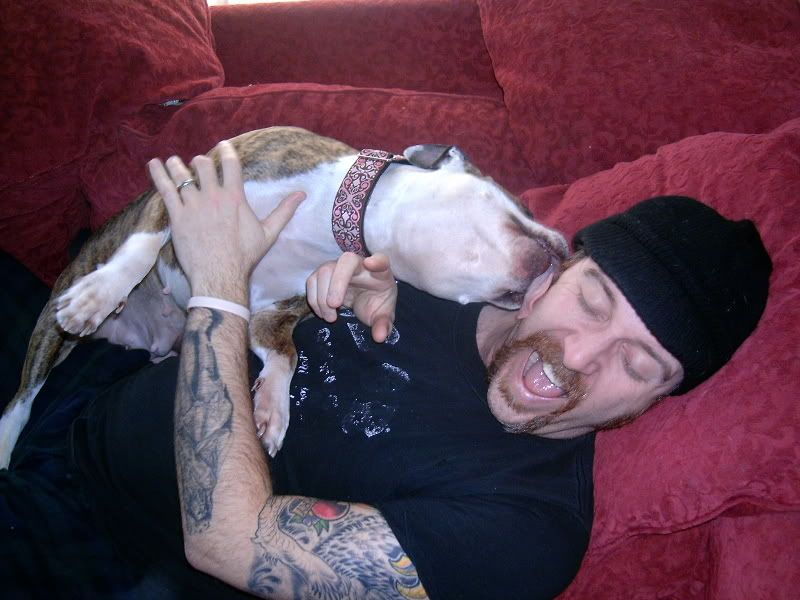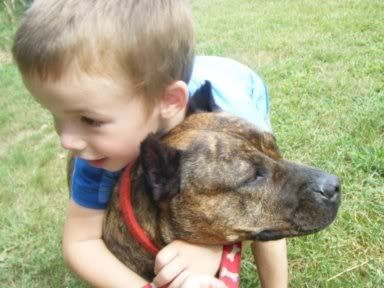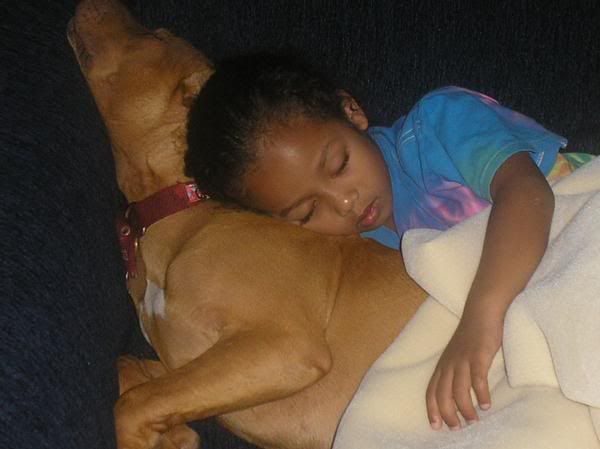 From top to bottom...Piglet, belonging to Jessica Bernt;
Marjorie Dutra's Kayna; Hazel & Lissa Arsenault; Alexis N Xena, both belonging to Stephanie Morales; Sweetest dreams!