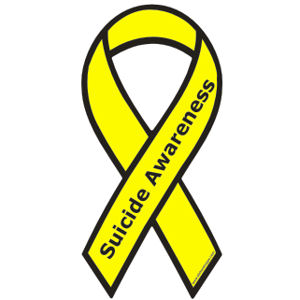 A few days ago we read about
Nick Santino
, a struggling actor in New York City, who
committed suicide last Tuesday
, an overdose on pills. This story was brought to our attention by a Pit Bull advocate. In fact Pit Bull advocates, bloggers, and Facebook pages devoted to Pit Bulls are all talking about this story. Why? Because Nick Santino had a healthy Pit Bull named Rocco who he euthanized just prior to killing himself.
The building Santino lived in enacted a breed specific policy in 2010, but Pit Bulls living in the building prior to that time were grandfathered in. Santino was not required to move, nor was he required to get rid of his dog. However, it is reported that Santino experienced some harassment and was being pressured by the condo board to get rid of Rocco. Under that pressure, Santino euthanized his dog. Wracked with guilt over having had killed his dog, Santino wrote a suicide letter, then killed himself on January 25th.
There are many vigils being held for Santino and Rocco, by Pit Bull organizations and advocates, in their memory and for "victims of discrimination" everywhere. It was surprising and a bit disheartening to see that many people seem to be allowing the issues of breed specific legislation and breed discriminatory policies to take center stage, the "story" being presented as such that Santino killed himself as a direct result of the breed discriminatory policy in his building and harassment he was experiencing because of his breed of choice.
Harassment or hardship experienced due to breed is something we, as Pit Bull parents, can all surely identify with; many of us have had to experience discrimination ourselves simply because we choose to share our lives with Pit Bulls. Dog parents in general often are subjected to rules and regulations in apartment buildings or condos. According to a story in
The New York Post
, Santino and other dog owners in the building received harassment. Rules that Santino was subjected to - such as no dogs in elevators, and no dogs to be left alone for longer than a 9 hour period at a time - were rules all dog owners, regardless of breed, were subjected to. The new policy in Santino's building prevented new Pit Bulls from coming in as residents, but it DID allow for him to keep Rocco. Santino chose to euthanize his dog. Then, according to the suicide note, Santino killed himself because he felt he betrayed his best friend.
It would be hard to doubt that the harassment Santino was experiencing was a stressor that contributed to first the euthanization of his dog and then the taking of his own life. However, was breed discrimination the sole cause of Rocco and Santino's deaths; is breed discrimination the real story here?
The
National Institute of Mental Health's
website states, "...suicide and suicidal behavior are not normal responses to stress; many people have these risk factors, but are not suicidal."
While Rocco and Santino's deaths may be an opportunity to educate the public about the impact breed discriminatory policies can have, it is important not to allow the issue of breed discrimination to overshadow the issue of suicide, and mental illness in general, which RPB feels is the REAL issue at the core of this story.
Many people experience the effects of breed discrimination as well as a plehthora of other stressful, upsetting, and life-altering events. Most of these people will not kill themselves. NIMH's website explains a huge risk factor for suicide is "depression and other mental disorders, or a substance-abuse disorder (often in combination with other mental disorders).
More than 90 percent of people who die by suicide have these risk factors.
" Surely Santino was experiencing a myriad of internal pressures no one will ever know the full scope of.
According to the
CDC
, in 2009 there were 36,909 suicides in the United States, and 666,000 emergency room visits for self-inflicted injury. The American Foundation for Suicide Prevention says, every 40 seconds, someone dies by suicide. But suicide can be prevented. Being aware of
warning signs
loved ones may be exhibiting, making the public aware of the myriad sources for
education on suicide
, and knowing where to go to
seek help
if one is experiencing
symptoms of depression
or having thoughts of suicide, are just some of the ways to lessen its occurance.
We surely hope the tragic story of Nick Santino and Rocco will help shed light on the problematic nature of breed discriminatory policies and anti-Pit Bull legislation, but also, more pressingly, the serious problem of suicide and mental illnesses such as depression which are the leading cause of suicide.
If you are considering making a donation to an organization in memory of Nick Santino and Rocco, in order to help fight breed discrimination, please also consider making a donation to an organization that works to prevent suicide.
Our hearts go out to Nick Santino, Rocco, and their friends and family. Rest in peace.